It turns out that drivers from the manufacturer's official website (in this case Dell) are not always the best drivers for our equipment. I had the opportunity to find out about it recently when I wanted to transfer the image from the Dell E6430 laptop to a Samsung TV (UE65MU7042) and there was information that my device does not support the Miracast protocol.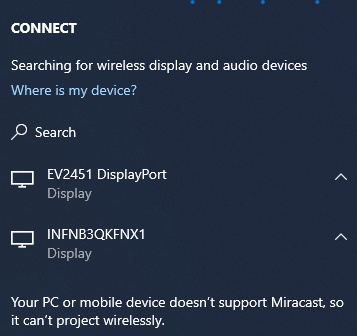 According to the information found on the Intel HD 4000 Graphics Drivers FAQ page , Miracast protocol should work, but for some reason the DirectX Diagnostic Tool report indicated that it was not available on the system.
It turned out that for some reason the graphics driver provided by Dell does not support Miracast technology, but you can use the driver directly from Intel with the version number - 10.18.10.4653 where support for this protocol has been implemented.
Finally, we managed to start sending the image to the TV and it turned out that the support for three monitors on this laptop is also possible after installing this driver version - interesting ;)